The Centre has been established by the Worshipful Company of Management Consultants.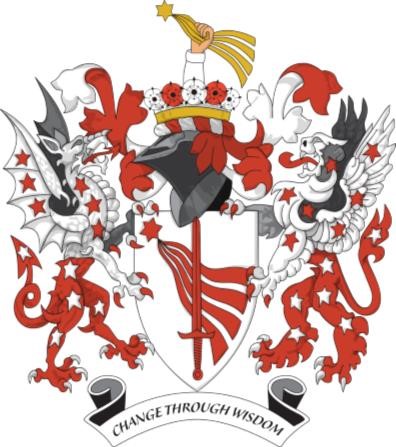 Education is one of the primary objectives of Livery Companies and the establishment of the Centre is the Company's contribution in its own domain of interest. It is well placed to lead this initiative, with its broad membership from among the management consulting community.
Our Vision
The Centre for Management Consulting Excellence is the community that facilitates the development and sharing of research and experience in management consulting thinking and practice to help practitioners to be better able to serve client need.
Our Rationale
Management consulting is a major business in the UK turning over about £9bn pa. The benefits that management consultants bring to their clients are a multiple of this and they have a major impact on UK productivity.
Sharing know-how and commercialising research of value to the practice of consultancy is therefore vital, but there is only limited engagement between academics and among practitioners. The Centre aims, therefore, to identify and share the most important new ideas for management consultants, thereby developing their performance to the benefit of their clients and the economy in general. It will provide a forum for practitioners to share the fruits of their experience and academics to share the results of their research.

Nick Bush
Nick Bush is a trustee, advisory board member and management consultant specialising in customer-led change, strategy and business planning with particular experience in the financial services, change management and arts industries, and recent board level experience in the not-for-profit sector.  With over 30 years consulting experience in strategy and change management across a number of industries including banking and telecommunications, Nick is keen to set CMCE on a pathway to sustainable growth.  Nick is a trustee at two music education charities reflecting his life-long passion for music and his ongoing attempts to play the guitar to an acceptable standard.

Jim Foster
Jim Foster has over 35 years' experience as a management consultant, including 12 years as a Partner at PwC, based in London and New York. He is experienced in assisting organisations in a wide range of business sectors to implement system-enabled business change, and now leads Timeline Consulting, an independent consulting company that specialises in advising and supporting organisations that are implementing Enterprise Resource Planning (ERP) solutions. Jim is also a trustee of an educational charity based in East London.

Alan Greenwood
Over 30 year's experience in Financial Services with a successful track record in starting-up and delivering projects for banking clients, including design and implementation of target operating models, new product implementation and initiatives to grow and transform businesses.
Clients include large financial services firms, Fintechs and start-up digital commerce and technology businesses in the UK and internationally.  Core competences in Retail and Wholesale banking and an expert knowledge of payments.
Dr Karol Szlichcinski
Dr Karol Szlichcinski has 30 years' experience as a management consultant, with expertise in strategy, market analysis, business planning, change management and the exploitation of IT.  In 2013 he was appointed professor at the University of Silesia School of Management, Katowice, Poland, and held senior academic posts at the university for five years.  He is a Fellow of the Institute of Consulting and a Chartered Psychologist, and has published a book, Financial Network Services, and numerous reports and articles for business and academic readerships.
Worshipful Company of Management Consultants

Worshipful Company of Management Consultants
Change through Wisdom — Philanthropy, Education and Fellowship
WCoMC is a modern livery company. It is a professional peer group that contributes to the continuing success of the City of London and the consultancy industry. WCoMC is a Charitable Enterprise, founded in 1992, incorporated by Royal Charter and an integral part of the network of the Civic City, the Lord Mayor and Corporation of London.
The Company has built up an enviable record in Philanthropy: helping and developing nonprofit organisations through probono Consultancy, Mentoring and a Charitable Fund. The Company contributes to and enhances the Education and professional development and standing of management consultants. Members within the Company support, stimulate and learn from each other through Fellowship at formal and informal events.

Sheffield Haworth
CMCE is delighted that Sheffield Haworth became a gold sponsor for 2019.
Sheffield Haworth is a leadership advisory firm that delivers the best talent and up-to-date industry information across the globe in the Financial Services, Business & Professional Services and Technology sectors. For over 25 years, Sheffield Haworth's teams have supported clients with Executive Search, Consulting Solutions and Talent Advisory, combining a continued successful track record with an ongoing commitment to diligence, integrity and innovation. The business has 10 offices throughout the Americas, Europe, Middle East and Asia Pacific regions. Embracing a single global team approach, Sheffield Haworth can bring together much broader expertise from across the group to support clients with their most complex talent related challenges.
To find out more please click here.
Bayes Business School
Bayes Business School (formerly Cass), which is part of City, University of London, is a leading global business school driven by world-class knowledge, innovative education and a vibrant community. Bayes has been at the leading edge of business education for over 50 years, developing leaders who help businesses thrive through change and uncertainty.
Located in the heart of one of the world's leading financial centres, Bayes has strong links to both the City of London and the thriving entrepreneurial hub of Tech City.
The faculty at Bayes are experts in their fields, producing cutting-edge research with real-world impact. The recent Research Excellence Framework results assessed 84% of Bayes research to be world leading or internationally excellent.
Bayes educates nearly 4,000 students each year on globally renowned programmes across all levels of study from undergraduate, to master's, to Executive Education.  On graduating, students join a 45,000+ strong alumni community across more than 160 countries.
Coventry University London

Coventry University London
Since its inception back in 2010, Coventry University London has firmly established itself as a successful, dynamic and innovative provider of a distinctive portfolio of business-related courses. Through a combination of TEF Gold-standard teaching, City of London location and internships available on all courses, the university has become a leading name in business education – ranking 13th in the Guardian University Guide in 2019.
To learn more about Coventry University London, please click here.

Elevation Learning
Elevation Learning is one of the longest established and largest training organisations specialising in developing the professionalism and competence of consultants, technical specialists and other professional service providers.  The business works internationally across all sectors and delivers consulting and client engagement skills training through bespoke in-company programmes and public courses.   
The focus of Elevation Learning is on the development of individuals to maximise their performance and enable them to exceed the expectations placed upon them by their organisations and clients.  Its tutor team are all expert consulting practitioners who are highly experienced at developing the capability and potential of other professionals.  
Elevation Learning is an Approved Training Centre for the Chartered Management Institute and Institute of Consulting through whom it delivers professional qualifications courses to UK academic standards. 
To learn more about Elevation Learning, please click here.